OnePlus 6T release date confirmed, How to pre-book in India?
New Delhi, Sun, 14 Oct 2018
Deepak Kumar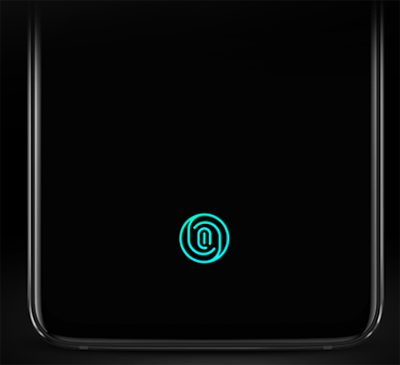 OnePlus 6T release date announced and it will be released in India on 30 October. Company has confirmed the release date of this phone. Phone will be released on 30 October 8:30PM in New Delhi. On the same day company will release OnePlus 6T worldwide.
Phone will available for sale from November 2 world wide. Some websites and stores are offering pre-booking of this phone. In India this phone is available for pre-booking from Amazon, OnePlus stores.
Amazon is offering cash discount and gift card with the booking of OnePlus 6T from its website.
How to pre-order OnePlus 6T?
Amazon is offering pre-booking for OnePlus 6T and offering Rs. 500 cashback along with free Type-C Bullets Earphone. Here is how you can pre-order OnePlus 6T on amazon.in and get free gifts:
You vist amazon website and Email Gift card page.
Choose the denomination of Rs. 1,000 and purchase the OnePlus 6T Gift Card
Receive the Gift Card in your email
Purchase the OnePlust 6T on 2nd or 3rd November
Get Rs. 500 cashback in your Amazon Pay Account by 6th Novermber
Get a coupon code to purchase the OnePlus Bullets Earphones for free in your email by 15th November
Price of OnePlus 6T
Until now there is no official information about the expected price of OnePlus 6T in India and worldwide. But various post on the internet suggest that the expected price of the phone would be somewhere around Rs. 35,000 in India.
How to attend Delhi launch event?
Company is also providing the options for fans to attend the OnePlus 6T launch event in Delhi. The ticket for launch event is available at a cost of Rs. 999.
Company said "Launch invites will be available at Rs 999 via oneplus.in from 10:00 AM IST on Wednesday, 17th October, 2018. Attendees will be the first in the world to experience the style and power of the OnePlus 6T at the experience zone at the launch venue. In addition, all fans who attend the launch event will get a gift hamper full of super add-ons and OnePlus merchandise."
OnePlus 6T specification and features
OnePlus 6T is expected to have following specs:
OnePlus 6T will come with a water-drop notch on a screen
Screen expected size 6.4 inches diagonally
To be powered with Qualcomm snapdragon 845 processor
OnePlus 6T to come with 8GB RAM and 256GB internal storage
Faster fingerprint sensor
OnePlus 6T to come with dual-camera system on the back and single front camera.
OnePlus 6T is premium most advanced phone from company which will run on Android Pie OS with the custom OxygenOS UI. Actual price of the phone will be reviled at the time of relase in New Delhi.
--Deepak Kumar