Xiaomi Redmi Note 4 Adapts to Pre-Order Offline Sale Model, Indian Retail Stores to Sell the Phone at Rs. 11,499 onwards
New Delhi, Mon, 20 Mar 2017
NI Wire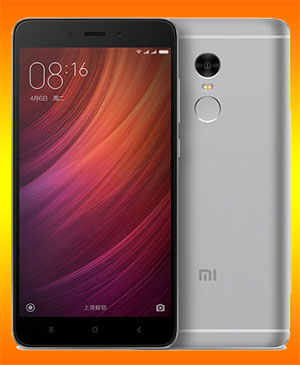 In a bid to clinch the greater morsel of the Indian smartphone market, Xiaomi has come up with decision to make its hugely popular Redmi Note 4 model available in physical stores, but only on pre-order basis. The North and the South regions would be getting the supply of the devices in their selected physical stores. The physically sold models will be priced at INR 11,499 and above.
The Xiaomi Redmi Note 4 was launched about two months ago and has managed to achieve unbelievable success after it went on for sale. The device has reportedly sold a quarter of a million units in 10 minutes in a flash sale and has even crossed a million mark, within 45 days of its roll out.
Xiaomi, through a press statement, passed the information that the smartphone will go for pre-orders from March 16-21 in North India's retail stores. It was also intimated that the Large Format Retailers (LFR) of South India will start taking advance orders from March 14-16.
So far, the phone could only be bought from online partner retailer Flipkart, and Mi.com, its own website via flash sales. Now, the company implements the strategy probably to gain more from the popularity of their latest phone, as well as, to get an advantage in the smartphone segment against the likes of Motorola and all other Chinese companies.
According to the claims of the company, the device will hit the shelves of 700 LFRs like Big C, Lot Mobile, Poorvika, Sangeetha and about 1500 offline pop stores spread across Delhi, Chandigarh and Jaipur.
Commenting on this marketing move, Vipin Raina, the Head - Offline Sales of Xiaomi India said that the company had spent the last year in building and collaborating for strong operation in their offline distribution channel, as well as, in carving the path to innovate their offline model. He also said that the smartphone giant has started their efforts with their direct-to-retail model along with introduction of the pre-order; and thus they are looking forward to extend their innovation to everyone.
Xiaomi has also announced was that all the other products in future would be sold through similar pre-order offline channel. Further it was declared that the Redmi Note 4 can also be purchased on Mi.com, starting somewhere from last week of March.
The move comes only a few ahead of the media event, which is about to take place on March 20. The event is planned for the official release of new models of Xiaomi – Redmi 4 Prime, Redmi 4 and Redmi 4A. The awaited phones carry a price tag of less than Rs. 10,000 and will also be sold offline on pre-order basis, as per the statement from company.