Election Commission issues show cause notice to Sakshi Maharaj
Delhi, Tue, 10 Jan 2017
NI Wire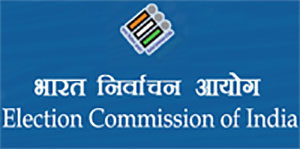 The Election Commission issued show cause notice to BJP leader Sakshi Maharaj's speech at a religious gathering at Meerut in the poll-bound state attracted widespread condemnation while his own party distanced itself from his remarks.
The Election Commission sent a show cause notice to the Unnao MP Sakshi Maharaj for his speech and said it is prima facie of the opinion that he violated the Model Code of Conduct by making "impugned statements."
The Controversial Bharatiya Janata Party (BJP) leader Sakshi Maharaj while addressing a gathering of seers on January 6, called for implementing the Uniform Civil code and indirectly held the Muslims responsible for the population explosion.
Sakshi Maharaj said, "Population is rising rapidly, and so are the country's problems. But Hindus are not responsible for this. Those who talk about four wives and 40 children are responsible."
In notice, the Election commission cited the Supreme Court judgement that held that religion and caste should not be used by anyone while making any statement during electioneering or otherwise and also said that the Model Code of Conduct is clear that there should be no appeal to caste or communal feelings.
The notice issued by the Election Commission said, "The Commission prima facie is of opinion that you have violated the aforesaid provisions of the Model Code of Conduct and also wilfully disobeyed the aforesaid order of hon'ble Supreme Court by making the impugned statements."
Whereas, the Bharatiya Janata Party has distanced itself from the remarks by Sakshi Maharaj and indicated that the party is not related to it and it was Sakshi Maharaj who will be responsible for this.
--with agency inputs