How to get rid of Constipation?
New Delhi, Sun, 12 Jul 2015
NI Wire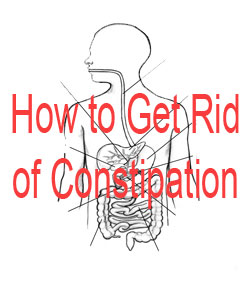 Today Constipation has become one of the most widespread medical conditions in the western world and a major part of the population is forced to suffering from this situation.
According to and estimation, more than 30% of individuals living with constipation and it is growing day by day. Though, this approximation may be on the low side, as many of those that suffer from constipation are too embarrassed to discuss it.
Before we go ahead as to how to get rid from constipation, first of all we should know about the Constipation.
What is Constipation?
According to experts, Constipation is one of the primary complaints of gastrointestinal discomfort and needless to say, the majority of people will have "occasional constipation," at some time or another in the span of their lives. This is most common when travelling, and affects women more often than men.
Just understand the entire body systems as how the digestive system works. As Constipation is directly related to our digestive system and so it is essential for us to know about the digestive system of our body.
As we know, body digests the food we eat, nutrients and water absorbed through the body's digestive process. After the initial process, the leftover solid waste becomes stool.
Types of Constipation in our body: Generally, there are two types of Constipation which occur in our body organic or functional, of constipation.
Organic constipation happens when the body undergoes some sort of physical change, like an obstruction or deformation in the colon. However this form of constipation requires your doctor's immediate attention.
However the Functional constipation occurs when we are not eating a well-balanced diet and avoid drinking the right fluids in appropriate quantities. Other symptoms for this type of constipation are experiencing continual high stress.
During digestion in our body, the muscle contractions in the intestines push the stool through the colon, before exiting the body out of the rectum. Typically, stool should move easily and naturally through and out of the body.
Constipation happens when the muscles in the colon are sluggish. This causes irregular bowel movements that are often hard, dry, and difficult to pass.
Generally people do not acknowledge constipation as a problem. Many people have suffered from constipation for so long that they have forgotten what it is like to have normal bowel movements. These individuals believe that it is completely normal to go several days between bowel movements.
To avoid the Constipation, we must follow the normal and standard routine life. In today's society, it is accepted, and even sometimes encouraged, to eat highly processed foods and lead an inactive lifestyle. This can result in our bodies having serious dietary imbalances, and lead to chronic gastrointestinal health conditions like constipation.