No luck for Snowden yet
New Delhi, Fri, 05 Jul 2013
Deepak Mohanty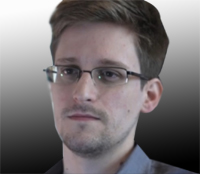 The former US National Security Agency contractor Edward Snowden, who is charged by US authority for leaking classified NSA surveillance data, is now stranded for long inside the transit zone of a Moscow airport since he arrived there from Hong Kong. Strangely, the US Whistleblower has filed 21 requests for asylum around the world but yet to get a favourable reply.
As Snowden attempts to avoid extradition to the US which has been charged him with espionage and theft of government property under the Patriot Act, he is now "stateless" after his passport and travel document have been revoked by US. Under present condition, when none of the constitutional country has come forward to extend help, he has very little option left.
Out of the 21 asylum requests, five countries have rejected with an outright "NO" those include Brazil, India and Poland, while countries like Finland, Spain, Austria, Ecuador, Ireland and Norway have said that Snowden has to physically present on their soil in order to properly file a request. And few other nations prefer not to reply for the time being.
Snowden submitted a request for political asylum in Russia which he later withdrawn after President Putin said that he could stay on one condition that he must stop activities aimed in damaging Russia"s "American partners". Technically, Russia is under no legal obligation to handover Snowden to US authority as there is no extradition treaty between both the countries.
The Russian government is not willing to provide him right to stay for long and the statement of Putin is to take into consideration that the Russian Federation could expel Snowden, as currently he is in the transit area and without a valid travel document. But that might be the worst case scenario, if countries like Ecuador and Iceland don't come forward in providing travel document to Snowden for his depart from Moscow.
Meanwhile, Ecuadorean President Rafael Correa has said that Snowden would have to reach Ecuadorean territory before Ecuador could consider any asylum request. Ecuador is the best bet as its embassy in London is sheltering Wikileaks founder Julian Assange.
However, Ecuador is not willing to provide authorised travel document to exit Moscow airport. "The right of asylum request is one thing, but helping someone travel from one country to other — Ecuador has never done this before," Correa said in a statement.
Among other countries, Bolivia and Venezuela have stated that they may consider the idea to give Snowden asylum, if there were a request to them. Unlike many countries they are not critical of the matter rather believe that the 29-year-old whistleblower deserves world protection.
In the coming days, hopefully the earliest, it would be interesting to see the response of European Union (EU), particularly powerful countries like France and Germany. They are yet to come with a formal reply but understandably they are very much concerned and angered over United States attempt on spying on their envoys and EU missions to the US. Meanwhile, there is a common voice across political spectrum in France that the whistleblower needs to be protected.
Any attempt by France or German government in aiding Snowden will surely pass a message to America that they don't buy US diktat over data protection and violations of basic civil liberties in the name of fight against terrorism. This is also an opportunity for EU to show its strength against belligerent United States. Nevertheless, it is evident that the US is arm-twisting in every respect to deny Snowden getting shelter and protection in any country.