Household chemicals to blame for cancer, reduced fertility
New Delhi, Fri, 11 May 2012
NI Wire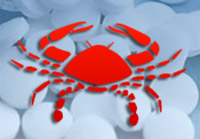 Amidst increasing threats and rising number of cases of cancer there is a threat from your home as well. European Environment Agency (EEA) has cautioned that chemicals found in household products may be contributing to increasing number of cancer, diminished fertility and obesity.
EEA has advised that phthalates, an ingredient of pesticides bisphenol A and other polychlorinated biphenyls (PCBs), used in production of plastics parabens found in sunscreen and chemicals used in contraceptive pills, may require an increased level of scrutiny.
The chemicals with an ability to disrupt the hormone system "may be a contributing factor behind the significant increases in cancers, diabetes and obesity, falling fertility and an increased number of neurological development problems in both humans and animals", says a report of the Telegraph.
"Scientific research gathered over the last few decades shows us that endocrine disruption is a real problem, with serious effects on wildlife, and possibly people," Jacqueline McGlade, the EEA executive director has been quoted as saying. Endocrine disrupting chemicals (EDCs) found in Cosmetics and medicines contain could be injurious to human health.
It is worth noting that it is the animal endocrine system which produces several hormones that regulates bodily functions such as the reproductive system, metabolism, growth and a person's mood.
"It would be prudent to take a precautionary approach to many of these chemicals until their effects are more fully understood," McGlade added. The real threat is not a particular chemical but the combined effect of many of them together.
The agency has alerted that in recent decades, a "significant growth" in many human diseases and disorders has been registered and these diseases may including breast and prostate cancer, male infertility and diabetes among other things.
The findings were made after a review of scientific studies literature commissioned by agency over the past 15 years.
--with inputs from IANS