PAN-India Awareness Campaign reaches out to nearly 28 lakh students in the country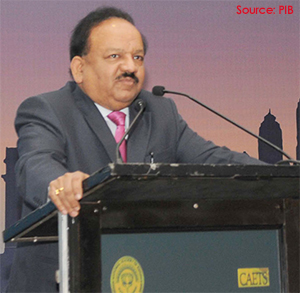 NI Wire, Sat, 16 Sep 2017
Highlighting the strength of the active collaboration between the government, industries and all stakeholders in the implementation of Ozone Depleting Substances (ODS) phase-out programme in the country, Union Minister of Environment, Forest and Climate Change, Dr. Harsh Vardhan highlighted the importance of individual awareness and the strength of collective action
PM to dedicate Sardar Sarovar Dam to the nation, address two public meetings in Gujarat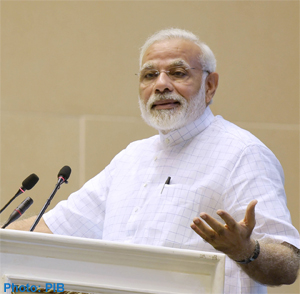 NI Wire, Sat, 16 Sep 2017
The height of the dam was recently raised to 138.68 metres, facilitating a usable storage of 4.73 Million Acre feet (MAF). This will greatly benefit the participating States of Gujarat, Rajasthan, Madhya Pradesh and Maharashtra.
President launches nationwide Swachhata Hi Seva jan aandolan from Kanpur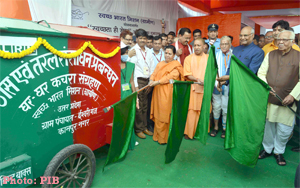 NI Wire, Sat, 16 Sep 2017
The President Shri Ram Nath Kovind today launched the nationwide jan aandolan, Swachhta Hi Seva, from Iswarigunj, a village in Kanpur district of Uttar Pradesh. With this the whole country swings in to mass Shramdaan for toilet making and cleaning of public places for next two weeks.
National effort needed for further strengthening democratic foundations: Vice President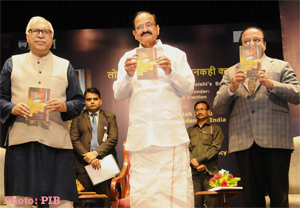 NI Wire, Sat, 16 Sep 2017
The Vice President of India, M. Venkaiah Naidu has said that a national effort is needed to further strengthening country's democratic foundations.
President of India launches 'Swachhta hi Seva' Campaign


NI Wire, Sat, 16 Sep 2017
The President of India, Ram Nath Kovind, launched a nationwide sanitation campaign, 'Swachhta hi Seva', at Ishwariganj village in Kanpur today (September 15, 2017).
More Stories