India - EU Joint Statement during 14th India-EU Summit, New Delhi (October 06, 2017)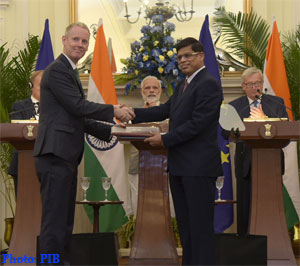 NI Wire, Sat, 7 Oct 2017
The 14th annual Summit between India and the European Union (EU) was held in New Delhi on 6 October 2017. The Republic of India was represented by Prime Minister Narendra Modi.
Ongoing discussion on Economy in country is good for democracy: Vice President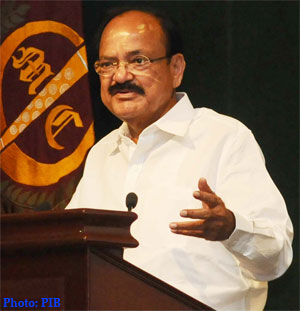 NI Wire, Sat, 7 Oct 2017
The Vice President of India, Shri M. Venkaiah Naidu has said that the ongoing discussion on Economy in the country is good for democracy.
PM Modi to visit Gujarat on 7th and 8th October, 2017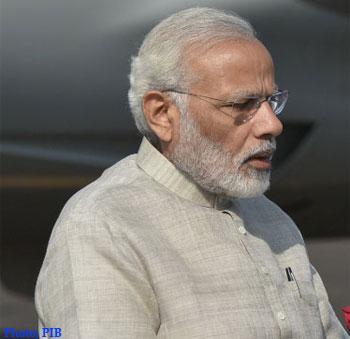 NI Wire, Sat, 7 Oct 2017
On the morning of 7th October, the Prime Minister will visit the Dwarkadheesh Temple. At Dwarka, he will lay the Foundation Stones of a bridge between Okha and Beyt Dwarka; and other road development projects. He will address a public meeting.
Text of Press Statement by Prime Minister during India-EU Summit (October 6, 2017)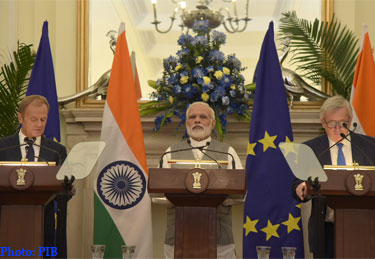 NI Wire, Sat, 7 Oct 2017
I am delighted to have the opportunity to welcome President Tusk and President Juncker for the 14th India-EU Summit. India values her multi-faceted partnership with the EU, and we attach high importance to our strategic partnership. India was amongst the first countries to establish diplomatic relations with the European Economic Community in 1962.
India's trade and investment relationship with Ethiopia is very strong, says President; symbolic of India's commitment to African Continent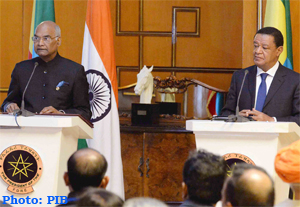 NI Wire, Fri, 6 Oct 2017
The President of India, Ram Nath Kovind, graced and addressed the India-Ethiopia Business Dialogue, organised to commemorate the 12th Anniversary of the India Business Forum in Addis Ababa (October 5, 2017).
More Stories