Student of the Year Movie: Pre Review, Story and Release Date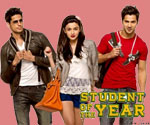 NI Wire, Thu, 18 Oct 2012
Here is the Pre Review, Story and Release Date of Student of the Year starring Varun Dhawan, Siddharth Malhotra and Alia Bhatt. Film is directed by Karan Johar.
Ali Zafar to direct Priyanka, Ranvir and Arjun starrer Gunday


NI Wire, Wed, 17 Oct 2012
Priyanka Chopra has officially joined the cast of "Gunday", an upcoming film produced by Aditya Chopra and directed by Ali Zafar.
Priyanka requests NGOs to come together for World Autism Day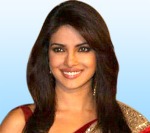 NI Wire, Wed, 17 Oct 2012
Bollywood heartthrob Priyanka Chopra, who has been approached by various non-profit organisations to celebrate World Autism Day that is to be observed on Dec 3 every year, has urged all the NGOs to join hands to celebrate a combined event on this World Autism Day.
Salman Shake legs with Ajay, Sanjay in 'Po Po' from Son Of Sardaar: Watch Video


NI Wire, Wed, 17 Oct 2012
Salman Khan is back again to move a step aheah towards his much known friendly gesture with the release of song, titled 'Po po' from the upcoming movie of Ajay Devgan 'Son Of Sardaar'. Slaman is seen shaking his legs with Ajay, Sanjay Dutt and Sonakshi Sinha in the songs that seems to be comical song...
Enrique Iglesias to perform in Pune tonight, tickets available


NI Wire, Wed, 17 Oct 2012
Latin pop sensation Enrique Iglesias will perform in Pune tonight at 7:00pm (UTC+05:30) at Amanora Park Town.
More Stories