PM set to visit Tehran for attending 16th NAM summit
Tehran/New Delhi, Tue, 28 Aug 2012
NI Wire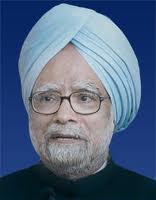 Indian Prime Minister Manmohan Singh is set to visit Tehran, the capital of Iran Tuesday evening to attend the 16th summit of the Non Aligned Movement (NAM) in which several prominent leaders including United Nations Secretary General Ban Ki-moon, The Supreme Leader of the Islamic Revolution, Ayatollah Seyyed Ali Khamenei and President and Prime Ministers of Gulf and Asian countries are scheduled to appear.
The summit is being held at three levels. The expert meetings at the foreign secretary and deputy foreign minister levels were held on August 26 and 27, during which delegates exchanged views on various global issues.
The foreign minister-level meetings began today and will conclude tomorrow. At the opening ceremony of the summit on the 30th, the Supreme Leader of the Islamic Revolution, Ayatollah Seyyed Ali Khamenei, will deliver the opening address.
Besides Manmohan, some of the other dignitaries who are expected to be present are the Egyptian President Mohamed Morsi, Bolivian President Evo Morales, The chairman of the Presidium of the North Korean Supreme People's Assembly (parliament) Kim Yong-nam, Kuwaiti Emir Sabah Al-Ahmad Al-Jaber Al-Sabah, Qatari Emir Hamad bin Khalifa Al Thani, Pakistani President Asif Ali Zardari, Afghan President Hamid Karzai, Tajik President Emomali Rahmonov, Azerbaijani President Ilham Aliyev, Sudanese President Omar al-Bashir, Armenian President Serzh Sarkisyan, Lebanese President Michel Sulaiman, Iraqi President Jalal Talabani and Zimbabwean President Robert Mugabe.
Among the various issues, NAM is also expected to draw up a new peace resolution to solve the Syrian crisis. Discussions on nuclear disarmament have been going on for the past few days and, these are also expected to find a mention in various speeches made by heads of state and government.
Meanwhile, in a surprise move, Iran indicated on Monday that it might allow diplomats visiting Tehran for this week's NAM Summit to go to the Parchin military base, which UN nuclear experts say may have been used for nuclear-related explosives tests.
But western diplomats suggest that the area would have been sanitized already and not provide the access that IAEA experts need. In any case, the invitation has not been extended to any nuclear experts.
During his visit, Dr. Singh is expected to pitch for reinvigorating the 120-member Non-Aligned Movement in the context of a shifting world order. Issues of global governance, how to restore the balance in international institutions, including reforms in the United Nations and reform of international financial institutions are likely to be some of the focus areas of the Indian delegation.
All eyes will be on Singh's meeting with President Mahmoud Ahmadinejad tomorrow ahead of the summit. No doubt, circumventing the sanctions regime will form a major part of the discussions that the two delegations will have.
Foreign Secretary Ranjan Mathai reiterated that while India abides by UN sanctions against Iran, it was not bound by unilateral sanctions imposed by other countries. But due to the sanctions regime, it is nearly impossible for Indian tankers to get insurance for their journey to Iran and back. These logistical difficulties will be discussed between the two delegations. Despite US pressures, ten to twelve percent of India's oil needs are still fulfilled by Iran.
Despite this being Singh's maiden visit to Iran as Prime Minister, he is not expected to visit any historic sites or museums. Besides meeting the Iranian President and Supreme Leader Ayatollah Ali Hosseini Khamenei, he is also expected to meet with several other heads of state and government, especially leaders of SAARC nations, prominent among them being Pakistan President Asif Ali Zardari.
The Prime Minister returns to Delhi on August 31.
--With ANI Inputs--
LATEST IMAGES

MORE...
Social bookmark this page
Post comments: