Google'??s '??Adsense'?? program widens on mobiles
New Delhi, Wed, 19 Sep 2007
NI Wire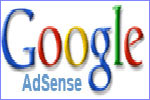 Sep 19: In this fast moving world everything is getting past. People hardly become used to the new technology or idea that next begins to knock at the door with new world. Now leaving internet PC advertising behind the time has come for advertising on mobiles. Google stepped in the venture with the launch of a new program AdSense for mobile.
Under this programme any website which can be reached through a mobile web browser will be able to take part in Google's advertising network. Initially Google will provide services to only the partners of the AdSense who have created Web sites specifically for mobile browsers.
The whole idea construes to the way to develop a new circuit for the mobile-cum web users to find information anywhere away from office and home through advertising. What the programme actually captures is the ads to mobile web site content. It gives the chance to place more mobile text ads.
According to the Google statement, "launching of this program will connect the advertisers with the growing number of mobile publishers benefiting consumers to have information at hand.
Google will tie up mobile ads to wide range of content which will be scanned by Cell phones or portable device users. This will increase the revenue of the AdSense program partner through these ads as if consumer clicks on the ad the advertiser will pay Google a fee. Ads will be attached to content of the site and will cater to the interests of the users.
The new program of mobile advertising is expected to generate $ 2.12 billion revenue in US alone by 2011. This is to be known that Google has already arranged to get its search software on mobile handsets. Its most of advertising revenue comes from online searches and web pages viewed on PCs. This new program will provide and edge to Google.
Presently the company will open up the program to the AdSense partners and mobile publishers in around 13 countries such as US, Britain, China, Germany, France, Russia, Spain, Ireland, Netherlands, Australia, Japan, Italy and India.
In brief what the whole program is that web based advertising will be adapted to the text ads which could be viewed on the mobile devices by the side of accessible websites or mobile friendly websites.
LATEST IMAGES

MORE...
Social bookmark this page
Post comments: