Centre to relax opening of medical college norms
New Delhi, Wed, 17 Dec 2008
NI Wire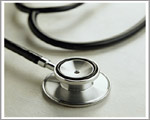 In a bid to meet the growing healthcare needs, especially in rustic and hilly areas, the Centre on Wednesday directed the Medical Council of India to provide some relaxations in norms of opening of new medical colleges in unserved and underserved areas.
The central government is firm to implement the National Rural Health Mission (NRHM) strictly for providing accessible, affordable and quality health services to the poorest households in remotest regions of the country.
Moreover, for effective implementation of NRHM, establishment of new medical colleges is essential, as the ratio of people and doctors in rural areas is appalling. With this, it would be easy to extend medical infrastructure in north-eastern states and hill districts of other states where NRHM is in operational.
As per the directive, a minimum 20 acres of land would be eligible criterion with no more than two pieces within a range of 15 km as against 25 acres prescribed in MCI regulations for other parts of the country.
In terms of the required number of beds, initially it has been relaxed to 250 as against 300 beds for normal places while the indoor bed occupancy has been eased to 60%.
'However, all new norms will come into effect only after MCI issues a formal notification in this regard,' Minister of State for Health & Family Welfare Smt. Panabaka Lakshmi told the Lok Sabha.
LATEST IMAGES

MORE...
Social bookmark this page
Post comments: