Yahoo launches 'Shine' for women
New Delhi, Mon, 31 Mar 2008
NI Wire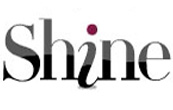 Yahoo, the number one website as per Alexa ranking has officially on Monday launched a new but 'versatile' (as Yahoo claims) product 'Shine' only for women targeting the age group of 25 to 54 of the globe. Women can now write, suggest, and share their experiences by writing original blogs and features in the shine portal.
This is the first time, Yahoo has targeted on demographic segment while its earlier products were available for all. In this new product, women can read the top articles written by some renowned editors appointed for this newly launched product and also some extraordinary posted article on the web.
For writing their own experience, women can create a blog on it initially and later can also post original features on it. The Yahoo email id is essential for posting the articles or creating any blog.
In US, Yahoo has found through a research study that the women tend to blog more than men. In a study, there are more than 81-million are above 18 as against 77.8-million men. Out of which 40-million women are between the age group of 25-54.
"We didn't want to be a site just for moms or just for single women or working women, or any specific demo- or psychographic," stated shine group on its official website. "We wanted to create a smart, dynamic place for women to gather, get info and to connect with each other and the world around them", it added.
There are 10 permanent sections (Entertainment, Healthy Living, Work + Money, Fashion + Beauty, Food, Love + Sex, Parenting, speak up, At Home) in the 'Shine', which would be under eight editors, and all of them are US eminent female editors. Brandon Holley, former editor in chief of Jane magazine has been appointed the as the Editor-in-Chief of this website, while Amy Lorio would be the publisher of this website.
'Shine' covers all range of essential sections for women targeting the psychology, behaviour, experience, nature and profession of the women. Astrology, search engine, weather and mail like common features of Yahoo are also available in this site.
Besides this, users can also access any service of the site by clicking 'more' on shine.
Yahoo's Santa Monica-based media group has launched it and expects that 'Shine' will also become popular like Yahoo's other eminent brand Yahoo Finance, Sports, News, Entertainment and Yahoo answer.
However, before some time Yahoo's fate became uncertain when Microsoft Corporation has offered a gigantic bid for purchasing Yahoo, but the deal could not be finalised and Yahoo is cementing its top position by introducing its product one by one.
This new product is very much likely to attract the traffic as 'woman' segment is considered a mass appeal in the globe that will also attract men towards this new product and it is estimated that this might generate massive revenue that will enhance the market price of Yahoo.
'Shine' looks sober with less advertisement attached on the home page and can be surfed quickly despite of having so many services and product in its kitty. So, do visit http://shine.yahoo.com.
LATEST IMAGES

MORE...
Social bookmark this page
Post comments: