LG G6 to Chuck Modular Accessories and Embrace Google Assistance: Image Leaked
New Delhi, Wed, 01 Feb 2017
NI Wire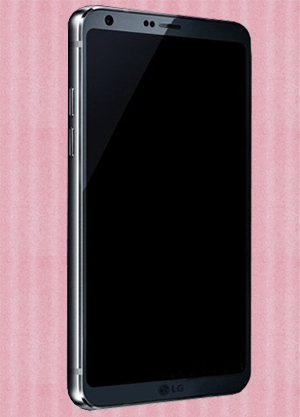 LG is all set to shed all the bloopers in its upcoming G6 model and ensure that they have the right ingredients to get the market attention and love. The South Korean company is doing away with its modular design and will also be adopting Google Assistant to stand out, if reports are to be believed. Moreover, an image has surfaced in a leak which shows the supposed metallic sheen of the phone.
The LG G5 model had an out-of-the-box snap-on construction which allowed users to change the modules to the phone's lower, as well as, the battery. It uniqueness didn't go quite well with the users when introduced and eventually led the model to become a commercial flop. Now LG has decided to get all metallic, replacing its plastic removable, in order to make its upcoming model water resistant and likeable.
Talking about the partial image that got leaked recently, it shows the upcoming G6 encased in glossy metal chassis and sporting a minimal bezel display. Antenna bands along the side panel were also seen along with a right-hand side located SIM-slot. These were truly necessary to be in competition, as most of the flagship models of top brands are opting for the designs, especially the first two.
Apart from the display thing, it is rumoured that the LG G6 might be powered by Qualcomm 821 SoC instead of the much anticipated 835. This is because Samsung has booked the first sets of the fabrication for its widely awaited S8 and LG could not afford to postpone its launch for new chipsets. Well, that is not good news, if it true at all. However, LG would be announcing its phone at Mobile World Congress in Barcelona, starting on February 26, where the presence of Samsung will be quite faint hopefully.
An additional feature, which may turn the tide in favour of LG, is the Google Assistant enablement in its non-Pixel smartphone. As per reports, the company had even considered embedding Amazon Alexa as digital assistant in G6, but ditched the idea for being unprepared.
The electronics major has reportedly suffered a quarterly operating loss of around $220 million for the first time in six years and has dropped down out from the list of five biggest players in the market. The reason for this is the failure related to modular G5 devices along with the expenses incurred for marketing of V20 model. The new features will definitely not be an upsetting the Apple and Samsung premium position, but may bring the brand in line with the ubiquitous Chinese smartphones.