Reliance Jio Might Launch an Ultra-Low Priced 4G Phone: Image Leaked
New Delhi, Fri, 20 Jan 2017
NI Wire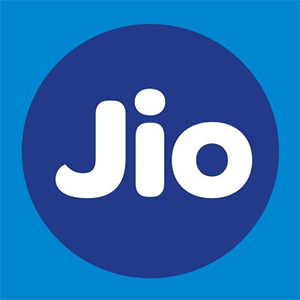 Reliance, country's one of the most reliable telecom operator who took the consumer by storm with the launch of Jio connection and Jio LYF mobiles, are in the planning to set another milestone, if sources are to be believed. The company is presumably set to roll out feature phones enabled with 4G at a very small price in future. Recently, the leading broadband operator had crossed 50 million mark in subscription of Jio SIM.
To add some more fuel, an image on the Twitter, courtesy a tipster, displays a phone which looks like an upcoming Jio handset. The phone has a regular bar form factor with spaced alphanumeric keypads below the screen.
The most striking part, however, which confirms that the model hints towards being Reliance Jio's new initiative, are four buttons lying above the D-Pad. The four tabs clearly indicate signs dedicated to the exclusive features of the indigenous network provider. From left to right, the buttons meant for accessing My Jio, Jio TV, Jio Cinema, Jio Music services are aligned. The mentioned apps are directed towards managing personal apps, streaming of TV channels, broadcast of movies and shows, playing of favourite songs respectively on mobile phones.
It may be asked why Reliance needs to please the lesser paying customers, when it has already generated much hype and a religious consumer base with the LYF handsets, selling around 2.8 million in the third quarter alone. The reason may be the greater sale of feature phones noticed in the last year data or the statistics which suggest that near about 55% of the phone users stick to the old style handsets, rather than spending on a smartphone. If the various speculations turn true, such a launch will the further hit the competitors hard, who already have launched cheap smartphones and economical unlimited plans for surviving in a highly "Jiofied" market.