Ragini MMS 2 - Movie Trailer
Bollywood, Sat, 15 Mar 2014
NI Wire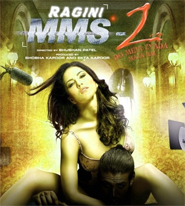 Here we introduce the upcoming Bollywood 3D horror drama film Ragini MMS 2, which is scheduled to be released on 14th March, 2014.
Ragini MMS 2 is an upcoming horror thriller 3D film from Bollywood scheduled to be released on 21st March this year. The movie featuring Sunny Leone in the lead role is the sequel of the 2011 horror movie Ragini MMS. The film is co-produced by Ekta Kapoor and Shobha Kapoor and directed by Bhusan Patel. The movie based on the recent trend among youth concerning sending viral MMS with explicit sexual stuff is expected to make good show in the box office. The director and the lead actress Sunny Leone both agreed on the more commercial nature of the film compared to its prequel in 2011. As per the director of the film this time it contains more sex, glamour and hot song sequence than the earlier time. So, it can be too hot to handle but to see that we have to wait till 21st March.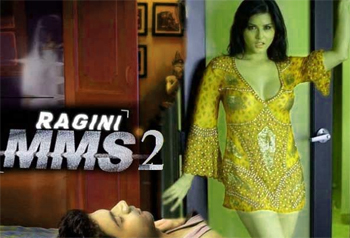 Storyline
The film Ragini MMS 2 just begins from the point where its prequel ended. The young couple Ragini and Uday who spending a dirty weekend in a forlorn haunted house engages themselves into erotic body play and Uday was only planning to make a MMS of their intimate moments but he gets into bigger trap when the MMS goes viral. The ensuing horror drama then shows the disastrous consequences to both of their lives. Uday goes missing following that scandalous incident and Ragini goes lunatic and ultimately become subjected to treatment in a mental hospital. Thereafter a filmmaker being attracted by the sheer horror potential of the scandal and resulting incidents decides to make a film on it and goes to the same haunted house to start the shooting but this shooting also faces terrible consequences. The movie based on the innovative concept of cinema within cinema and offering all glamour, glitz and body play of sex bomb Sunny Leone can again make up to the top of the chart.
Casts
Besides the heartthrob presence of enigmatic Sunny Leone enacting the character of Ragini, other important casts include Sahil Prem, Parvin Dabas, Sandhya Mridul, Taniya Mehra, Divya Dutta and others.
Ragini MMS 2 - Official Trailer