IMF warns declining economic growth in major developing countries
London, Tue, 17 Jul 2012
NI Wire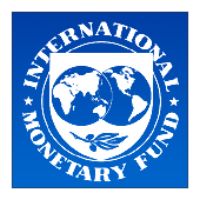 International Monetary Fund (IMF) has forecasted that there is a sign of declining economic growth for China, India and other major developing countries have reportedly started in the wake of the Euro crisis and a sluggish U.S recovery. IMF has highlighted the intensification of concern about the developing world, nations that had helped prop up global growth but which are now beginning to slow, and may be nearing crises of their own.
In its reports, IMF has hinted cautions about the present situation where rounds of government stimulus spending and low interest rates have failed to take hold, and left developing and as well as developed countries saddled with debt and other problems that give them little room to maneuver if conditions get worse.
Report says that the current data shows the declining story in itself where the world economy is still expected to expand by 3.5 percent in 2012 and 3.9 percent next year, only slightly less than fund economists had forecasted in April.
However, the research found that the trend is in the wrong direction, in which the growth in the first months of the year was stronger than expected, and the slowdown in developing countries means the world is losing one of its few economic bright spots.
In India and Brazil, policymakers had complained that a glut of dollars was driving up the price of the rupee and real, but now the opposite concern has taken hold as investors pull back in light of the slowdown, while the currencies in those two countries have dropped sharply in recent months.
According to IMF, the withdrawal of money from the developing world has not become critical yet, but the firm is worried that some of the world's previous star performers could face a quick turnaround if conditions deteriorate.
Report conclude that If and when a large downside shock ultimately materializes, these combined vulnerabilities could quickly come to the fore, putting financial stability to a serious test.
(With inputs from ANI)
LATEST IMAGES

MORE...
Social bookmark this page
Post comments: