Google deleted 640 YouTube 'terror videos' following government complaints
New Delhi, Mon, 18 Jun 2012
NI Wire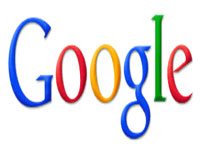 Google has revealed that it has removed 640 videos from YouTube related to terrorism, in the second half of 2011 after they got complaints from the UK police.
The Internet search giant quoted that after getting complaints against some videos from the UK's Association of Police Officers, they terminated five accounts linked to the suspect videos.
However, the company had rejected complaints of many other States regarding this, as said.
In addition to that, Google also refused to remove six YouTube videos that showcase Pakistan's army and senior politicians, according to the BBC. Google received these orders from the government of Pakistan's Ministry of Information Technology.
Google reported it had received a total of 461 court orders covering a total of 6,989 items between July and December 2011.
Apart from that, it had received 546 more informal requests for 4,925 items, of which it had agreed to 43 percent of the cases.
The report quoted Google's senior policy analyst, Dorothy Chou, as saying that the firm was concerned by the amount of requests that had been linked to political speech.
"It's alarming not only because free expression is at risk, but because some of these requests come from countries you might not suspect - Western democracies not typically associated with censorship," Chou said.
The report also says that, the revelations come in its latest Transparency Report, disclosing the requests by international authorities to remove or hand over material.
-With inputs from ANI.
LATEST IMAGES

MORE...
Social bookmark this page
Post comments: