Increasing Weight: You Might be on Prostate Cancer Risk
Sydney, Thu, 19 Jan 2012
NI Wire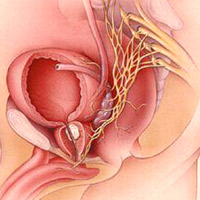 Sydney, Jan 19: A recent study says that weight gain during a man's adult life is linked with an increased risk of getting an aggressive form of prostate cancer and death from it. This study further reveals that an increased body mass index throughout life makes one vulnerable for aggressive form of prostate cancer.
"'This study and other similar studies have shown that obesity is related to aggressive and fatal cancer," Dallas English, co-author the study has been quoted as saying in the Sydney Morning Herald.
"'Maintaining a healthy weight during adult life is really the bottom line," English added.
English, director of the centre for molecular, environmental, genetic and analytic epidemiology at the University of Melbourne, further added that one of his concerns was that the study - of more than 17,000 Australian men aged 40 to 69 - involves participants from a generation in which being obese during childhood was not a important issue.
English also added that the higher rates of child obesity now might worsen the results.
"In Australia, things have changed a lot," English added.
"We haven't had the experience of people growing up with childhood obesity," he was quoted as saying.
International Journal of Cancer has published this study.
--With inputs from ANI
LATEST IMAGES

MORE...
Social bookmark this page
Post comments: