Indian fisherman killing row: US ship didn't warn Indian fishermen, says Dubai police chief


NI Wire, Thu, 19 Jul 2012
The US Naval security guards of a fuel re-supply ship USNS Rappahannock had not warned Indian fishermen before attacking on their boat off Dubai in the tense water of Southern Dubai in which one fisherman died and three other injured, said Dubai Police Commander-in-chief on Thursday, media sources said..............
Zardari praised resumption of cricket relationship with India



NI Wire, Thu, 19 Jul 2012
Pakistani President Asif Ali Zardari has welcomed the resumption of cricket relations between India and Pakistan and hoped that it will build a positive atmosphere for future.
Aung San Suu Kyi to receive Congressional Gold Medal - highest US award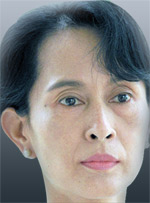 NI Wire, Thu, 19 Jul 2012
Myanmar opposition leader Aung San Suu Kyi will be awarded with the Congressional Gold Medal, which is the highest US award.
Pak court rejected 26/11 Mumbai terror attack 2008 report


NI Wire, Wed, 18 Jul 2012
In a major setback to India, which is seeking to prosecute seven Pakistani accused involved in 26/11 Mumbai Terror attack 2008 in which 166 people died including foreigners, a Pakistani anti-terrorist court (ATC) of Rawalpindi court Tuesday rejected a report submitted by the commission on the Mumbai terror attack case, a media report said........
Madiba - Nelson Mandela turns 94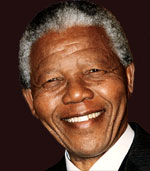 NI Wire, Wed, 18 Jul 2012
Madiba or Nelson Mandela is celebrating his 94th birthday today. On this occasion Former US President Bill Clinton paid a surprise visit to him at his home in village Qunu.
More Stories