Yahoo introduced new social networking site, MASH
New Delhi, Mon, 17 Sep 2007
NI Wire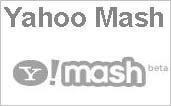 Sep 17: Yahoo has launched its second social networking sites 'YAHOO MASH' to compete its rivals after 'Yahoo 360', the first social networking site of Yahoo that has failed.
It has invited a small group of people from outside its company to test the service.
Will Aldrich welcomed the invitees by admitting that the service might contain numerous bugs and also does not have all the features that the company aims to include in the final product.
Yahoo claimed that its social networking is different from others since it allows its user to create profiles of their friends and also allow them to open their profiles only for close and trusted friends.
Unique to Mash is the ability to edit others profiles. All the changes one can ad or delete can be done on strangers profile as well. However, there is an option to allow your trusted friends to do the editing.
The visual aspects of ones profile can be modified from one's profile's page, without going to 'edit my profile' page.
A list of module (e.g. guestbook, Flickr RSS, blog module, MyFacebook YouTube videos, etc) is added to the page to perform profile layout.
Aldrich wrote in his blog "One last note before you jump in: Mash is still pretty raw--there are bugs and we haven't gotten to several of the features it really should have. We need to hear from you about where to focus our efforts",
This is seen as a result of competition between Yahoo and Google, which is gaining much more popularity in internet business. The Chief Executive Officer Jerry Yang said that this is to put Yahoo back on the leading name in the world of internet.
Although the team leader at Y! Mash, Will Aldrich, describes the site as being "pretty raw," for a beta version, it's a pretty impressive social network.
"There are bugs, and we haven't gotten to several of the features it really should have. We need to hear from you about where to focus our efforts. So leave comments here in the blog, on my profile, or on Mash's suggestions board. We're listening," said Aldrich.
The module "The Mash Pet," is a virtual character and draw a similarity with Neopet which is a virtual pet website, visitors to this site can create an account and take care of virtual pets by buying them food, toys and other accessories likewise in Mash pet, one can feed, pet, lick and also kill the pet.
Friends' comments are added via the guestbook module, while also allowing visitors to your page to see comments you've left for others.
Profile styling has been made modest and friendly for the users. It is needed for personalisation and differentiation from others page.
The "Style this profile" module, in its basic form, allows only for a custom background image, font and link color, and module block color and border; however, there is an "advanced mode" that allows you to enter your own custom CSS.
One of the feature of Yahoo Mash is "this profile is fugly link" option to strip the format away from the page incase if the designer decorate it with hard to read fronts and colors. This fugly link allows seeing a version of the page, disabling all the changes that the user has made to the styling.

What is Social Networking Site
Social networking has emerged as one of the most popular areas of the internet in recent years. MySpace, the world's biggest social network, FaceBook, MySpace are the most popular social networking sites. The success of this site will largely depend on the people who will be using it. Studies show that more and more women are joining these sites to beat their loneliness by making friends online.
But such sites are often found to be risky for children, who got entrapped in the cycle and abused in many cases. Social life become dwarfs as one associate themselves with the virtual communities through such sites.
But it also provides great opportunity to connect through the world.
LATEST IMAGES

MORE...
Social bookmark this page
Post comments:

social networking
September 14, 2008 at 12:00 AM

libi
February 2, 2008 at 12:00 AM

Ayan Karmakar
September 17, 2007 at 12:00 AM