Indra Sinha "Animal's People" made it to Booker's List
New Delhi, Sat, 08 Sep 2007
NI Wire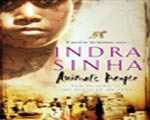 Sep 08: Indra Sinha's "Animal's People" has been shortlisted for Bookers Prize, "Animal's People" is a fictionalized story based on Bhopal gas tragedy of December 3, 1984, which killed many people due to leakage of toxic Methyl Isocyanide Gas.
Animal's People made it to the selected six; the prize will be announced on 16 th of October, at Guildhall, London. The prize money is 50,000 pound for the winner and 2500 pound for the other who won't be making to the final. Last year's winner was Kiran Desai's "The Inheritance of Loss".
'Animal's People's' is a story about the protagonist 'animal' who is deformed because of the tragedy, and live with a hope to get justice .
Another Indian Origin writer Nikita Lalwani's book 'Gifted', could not make it to the final.
The other five books and writers short-listed are: "Darkmans" (Nicola Barker), "The Gathering" (Anne Enright), "The Reluctant Fundamentalist" (Mohsin Hamid), "Mister Pip" (Lloyd Jones), and "On Chesil Beach" (Ian McEwan).
The judges for 2007 Man Booker Prize for Fiction includes Howard Davies, Director of the London School of Economics and Political Science; Wendy Cope, poet; Giles Foden, journalist and author; Ruth Scurr; biographer and critic and Imogen Stubbs, actor and writer.
Howard Davies, Chair of Judges, said: "Selecting a shortlist this year from what was widely seen as an exciting long list was a tough challenge. We hope the choices we have made after passionate and careful consideration will attract wide interest", while announcing the list.
The judges said: "Indra Sinha is an engaged campaigning novelist. The book clearly draws from real life events in Bhopal, but is a sustained imaginative creation in its own right, with intriguing parallel use of new media."
Once voted British top ten Copywriter, Indra Sinha was born in India on Feb 10, 1950 in Colaba and was an ex –Adman and an activist, known for his campaign to bring justice to the people of Bhopal.
His other book includes 'Kama Sutra' 'The Cyber gypsies', 'Tantra', and 'Death of Mr. Love'.
McEwen's latest novel is creating controversy in the literary world because of its volume as it has only 200 pages but Howard Davis said it as tight and very taut novel.
Earlier Salman Rushdie, V.S.Naipaul, Arundhati Roy, and Kiran Desai have won Booker's prize.
For the first time Pakistan's Novelist had made it to the final book, which is a poignant love story, and how people turned against the superpower.
With few literary giants in the list, the eyes are set on the declaration of the final result.
LATEST IMAGES

MORE...
Social bookmark this page
Post comments:

Babita Negi
November 16, 2007 at 12:00 AM