Mission N-deal on pace; envoys fly around the world
New Delhi, Thu, 24 Jul 2008
NI Wire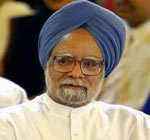 As was expected after winning the trust vote the Congress-led UPA government would waste not a single minute to bring the nuclear deal on the track so as to run with full pace, a slew of diplomats has been sent in a jiffy to all the member nation having concerns with the deal around the world.
The Prime Minister's special envoy on nuclear matters, Shyam Saran, is in Ireland, which is considered by India as very difficult to be persuaded. From there he will move on to Australia and New Zealand as well as to Bolivia, Ecudador, Chile and Brazil, all members of the IAEA Board. Science and Technology Minister Kapil Sibal has been bestowed onus for the Nordic countries.
Foreign secretary Shivshankar Menon met with Austrian state secretary on Tuesday to press India's case and took a flight for Germany to hold talks with German leadership as all eyes are now stuck on NSG's exemption and Germany is the convenor of NSG nations. The NSG chairmanship changes every year. Menon is presently in Berlin to meet his counterpart as well as foreign minister Frank-Walter Steinmeier.
Apart from Menon, secretary in MEA to the West, Nalin Surie will be visiting Romania, Bulgaria, Slovenia and Albania who are all key member states of NSG to do some persuasive diplomacy to get theirs' favour for waiver. N Ravi, secretary (East) is participating in the ASEAN Regional Forum-the principle forum for security dialogue in Asia-in Singapore and will explain India's position on the nuclear deal to significant members like Australia, Canada, and New Zealand including others.
Another special envoy Chinmay Gharekhan will cover Saudi Arabia, Iraq and North Africa, where Algeria and Morocco are both IAEA board members. Prithviraj Chavan and Anand Sharma-the two ministers of state have also been deputed to deal with African and South-east Asian members.
One partner of the deal, India, has secured its position and it has enough time to go on the deal, but the dominant partner, USA, is racing against time as the presidential election in America is due in November-December this year. Time span is very short, just three months from now. Of which, one-and-half-month will probably be taken by NSG and the same time is expected to be taken by the US Congress.
The Board of Governors of the International Atomic Energy Agency (IAEA) is scheduled to meet on August 1 to endorse the safety agreement between India and the nuclear watchdog.
Ambassador to US, David Mulford while talking to reporters on Wednesday said that Washington would convene a meeting of the Nuclear Suppliers Group (NSG) within a week after the board of governors of IAEA meets on August 1.
LATEST IMAGES

MORE...
Social bookmark this page
Post comments: