Delay in recommendation of Srikrishna report: Fired Up
Mumbai, Thu, 09 Aug 2007
NI Wire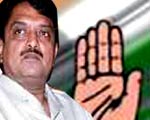 Aug 09: Congress President Sonia Gandhi has raised question on the implementation of Srikrishna Report recommendation from the Maharashtra's Deshmukh Government. The ruling coalition Congress-NCP government is finding itself in the troubled water.
After a long gap of 9 years this report has been dusted up to inquired about the recommendation of Srikrishna report, constituted after the 1993 riots which rocked the Mumbai and its suburb followed by Babri Masjid demolition.
Srikrishna committee was constituted when Congress was in the power in Maharashtra during riots but thrown out of the power in 1995. In 1996 it was disbanded by the then ruling coalition government of Shiv Sena and BJP. This decision met wide public protest in all over the country. Again the work was resumed in the same year.
The report says that the precautionary and preventive measure taken by Police were not adequate. It also points that the 1992 riots were the causative factor for the 1993 bomb blast. It take notice of the discrimination made by police in making arrest and failure of the police who on the ground of communal sentiment being flare up did not arrest the leaders of Shiv Sena and other who have been instrumental in perpetuating Hindutva ideology triggering communal riots.
This came on the wake of issue raised by many organizations on the sentences given to the bomb blast accused but the one who are known to have committed atrocities remain scot free.
Shiv Sena in its mouth piece Samna had told of repercussion in the state if the recommendation by Srikrishna committee is implemented. It also claimed the report means to hang Hindus.
Sonia Gandhi's mounting pressure on Deshmukh government regarding the delay in the implementation of the report is also seen as a move to voice her secular ideology to attract the voters ahead of Gujarat election.
But in any case implementation will bring respite to hundreds of riots victim, whose faith have wounded.
LATEST IMAGES

MORE...
Social bookmark this page
Post comments: