Terror threat puts Afghan reconstruction on back foot
New Delhi, Thu, 26 Jul 2007
Deepak Kumar Mohanty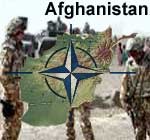 July 26: The recent abduction and killing of foreigners by Taliban insurgents have certainly pressurized NATO and its partner countries to give a thought to the pull out of their troops from Afghanistan. If the process continues and NATO and U.S led forces don't act swiftly against the Taliban militants then it may hamper the whole course of reconstruction in the country.
Taliban militants who had abducted 23 South Korean citizens on Wednesday night killed one of them as the deadline for their demand of releasing eight militants ended with zero outcome. However, as per the government of Afghanistan the other 22 hostages are alive. Reportedly the killed Korean hostage was a 42 year resident of Seoul who was ill.
With this kind of atrocious act the Taliban has shown its pitiless motive of kidnapping innocent civilians and then murdering them for political ill will. Both the Korean government and the Afghan government had so far failed to negotiate with the rebels on their demand for the release of eight imprisoned Taliban rebels as a ransom for the hostages.
Now the fortune of those remaining, 18 women and 4 men among the 22 hostages are on hurl as the Kabul administration is not ready to free the rebel prisoners. Earlier on March, the government had released five Taliban militants in exchange for a foreign reporter that brought criticism from all quarters. Owing to this fact the government is now reluctant to repeat the move again but then the question arises that will the rebels agree to free the hostages and if so then at what cost and what the negotiators are doing till now.
Hamid Karzai government is facing increasing violence with spar from both Taliban insurgents and the joint Afghan-foreign troops. The rebels are constantly attacking the areas where thousands of foreign aid workers including United Nation's Staff is residing. Though troops from 30 developed and developing nations are engaged to bring normalcy in the country but insurgent attacks are rising day by day.
Taliban is constantly insisting on withdrawal of troops and forcing countries to act soon by kidnapping foreign nationals. But these hostages were on a 10 day relief mission when the kidnappers took control of their bus on Kabul-Kandhar highway. The militants had also killed one of the two German nationals they have abducted earlier.
With such vehement treatment with the foreign workers by the militants the whole reconstruction process of Afghanistan may take a back foot which should not happen as the country is trying to rebuild its infrastructure, law and order with assistance from NATO-led International Security Forces. In fact it is a strategy of Taliban rebels to stop so-called westernization of Afghanistan that is clear from the constant threats to foreigners, used as a pressure technique on European governments who are involved in the process of reconstruction.
LATEST IMAGES

MORE...
Social bookmark this page
Post comments: