IBCCI aims a better commercial tie between India and Bangladesh
New Delhi, Sun, 22 Jul 2007
NI Wire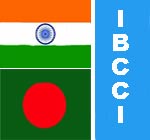 July 22: The newly established India-Bangladesh Chamber of Commerce and Industry (IBCCI) aims to strengthen economic partnership between the two countries. The Federation of Bangladesh Chamber of Commerce & Industry (FBCCI) and the Federation of Indian Chamber of Commerce & Industry (FICCI) in a joint effort today initiate the process in an inaugural ceremony by discussing various trade related issues.
Indian Minister of State for Commerce, Shri Jairam Ramesh, Bangladesh President Iajuddin Ahmed along with the advisor for finance, planning and commerce Dr Mirza Azizul Islam were present to grace this special occasion in Dhaka.
The two countries have also discussed various issues that can improve their bilateral trade relation including the upgradation of infrastructural facilities, investment, and a better connectivity and access by developing transit routes through North-East states along with new land custom stations.
The organisation aims to develop a free trade relation by minimizing all possible economic barriers. In a positive note India has given assurance to allow the import of certain Bangladesh garments without any import charges.
The biggest concern for Bangladesh was the imbalance in trade as India's export to Bangladesh is much higher compared to the imports from Bangladesh.
In fact the whole process got boost with the visits of External Affairs Minister Pranab Mukherjee to Dhaka in February and later Foreign Secretary Shiv Shankar Menon in June of this year.
In the recent visit, Indian Minister of State for Commerce will meet some of the leaders of the business society including the minister of shipping, tourism and civil aviation.
Though the creation of South Asian Free Trade Area (SAFTA) and SAARC Preferential Trade Arrangement (SAPTA) has been continuously working in creating free trade zone between all the South Asian countries by reducing tariffs but the latest development will further boost up the trade relation between India and Bangladesh.
Shri Jairam Ramesh while addressing Bangladesh business fraternity stated that India will further review the restriction imposed on FDI from Bangladesh that can encourage Bangladesh investors. As far as trade deficit is concerned, he also pointed out the need of Indian investment in Bangladesh as a result India can increase its import.
LATEST IMAGES

MORE...
Social bookmark this page
Post comments: