Center approves fresh 21 SEZ
New Delhi, Fri, 13 Jul 2007
NI Wire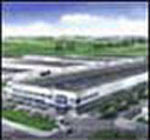 July 13: The Center government has showed green signals to controversial Special Economic Zones, SEZ proposals despite of being critised by Parliamentary Standing Committee. Center has approved 21 SEZ project of the different parts of the country includes Reliance Navi Mumbai and Northeast's first SEZ project on Thursday July 12, 2007. The Board of Approval headed by Commerce Secretary G K Pillai has approved these projects after discussing over 39 applications.
Board of Approval, BoA has approved controversial 21 mega projects of establishing SEZ across the country after getting the green signals from the related states where these SEZ would be open. Mukesh Ambani along with Anil Jain, the close aide of Mukesh has got approval of getting 1,025 hectare land in Maharastra to establish multiproduct Navi Mumbai SEZ with the condition of completing the project within one year. BoA also asked to Reliance Mukesh Dhirubhai Ambani Group to ensure the government and Parliament Standing Committee to follow the issues of contiguity and rights of villages in the vicinity of the zone. Government has rejected this proposal earlier because of not being convinced.

Besides this, government has also put the condition before Reliance to not allow any unit includes special purpose vehicles that builds SEZ to come up in the zone until underpasses and over bridges are constructed to meet contiguity requirements, said Pillai, the chairman of BoA.
BoA has also approved a 400 hectare multiproduct SEZ proposal that will be established in Nagaland. This is the first proposal approved for North-East India.
Besides these, 19 proposals were also approved in which Hindalco's aluminium product SEZ at Sambhalpur in Orissa, a biotech SEZ by Parsvnath Developers in Andhra Pradesh and a 588 hectare petrochemical SEZ in Karnataka.
Fourteen out of 21 SEZ project proposals were cleared for information technology, IT-enabled services and electronic hardware while two for multiproduct SEZs and one each was for engineering, biotechnology, aluminium, petrochemicals and leather.
Maharastra will be get benefited by five SEZs, while Karnataka, Tamil Nadu and Andhra will be by three each. Gujarat and Punjab will be gained by two each while Orissa and Haryana will be by one SEZ each.
On the other hand the Parliamentary Standing Committee objected on this fresh approval as senior BJP leader Murli Manohar Joshi, who is the head of Parliamentary Standing Committee, PSC had observed that government was showing unnecessary haste for approving SEZ proposals without caring the interests of farmers and other stakeholders. PSC had asked the government last week to freeze the fresh notifications of SEZ proposals until the new modified SEZ Act and the rules were implemented.
LATEST IMAGES

MORE...
Social bookmark this page
Post comments: