A Young Indian genius develops website like Orkut
Bhubaneswar, Tue, 03 Jul 2007
NI Wire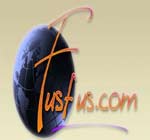 July 03: Another IT genius born from a backward district of Orissa has developed a social networking website similar to Orkut of Google, despite of having a personnel PC.
Sarathi Sabyasachi Sahu, a 23 years old engineering graduate has developed a social networking website www.fusfus.com claiming to be very similar to Orkut, the most popular networking website. Sarathi claims that, fusus.com has innovative facilities not available yet in any other site. User feedback facility is available in this site along with voice note, magic note and secret note.
"My website has many unique features which are not available in other websites of similar category. I developed the website within a span of only two months," the young graduate told mediapersons here.
Sabyasachi replies in the responding of the specific quality of his website, "No one can use slang against anyone through this website and such terms would appear as asterisk. Therefore, women users can safely surf the site sans hesitation," he said.
Sahu was very impressed from Orkut and wanted to do something better. His keen has punched him to do a big thing then he decided to make a unique product that can connect the people without losing their privacy. "My website is one hundred per cent user-friendly that ensured full privacy, display of emotion and mechanism to block abusive words", claimed the genius IT guru.
Sahu belongs to Boudh district that is a backward district and very less known district. He don't have any personnel computer, for completing his project, he had to move to any cyber café. "I used to develop the website and other related works in a cyber cafe located close to my hostel. I work through the entire night when there is no customer at the cybercafe," he said. "I've developed the site single handedly without taking anyone's help", claimed Sahu.
LATEST IMAGES

MORE...
Social bookmark this page
Post comments:

sangeeta sahoo
February 22, 2011 at 12:00 AM

Abdul Azeemuddin
October 8, 2008 at 12:00 AM

Sovitendu Jalli
July 18, 2007 at 12:00 AM

twinkle
July 14, 2007 at 12:00 AM

pradosh
July 7, 2007 at 12:00 AM

Archana
July 6, 2007 at 12:00 AM

Amiya
July 5, 2007 at 12:00 AM