IPL countdown begins, 77 players are in the line of operations
New Delhi, Wed, 20 Feb 2008
Mukesh Thapliyal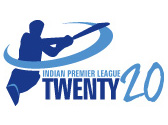 With a little time left over the bidding process of the multi-million dollar world cricketing extravaganza DLF Indian Premier League floated by BCCI, all roads lead to business capital of the country Mumbai since a total of 77 players from across the globe including Indian players will be in the line of operations, in an open auction, of eight specific franchises bought by some top hot shots of the country.
Renowned professional auctioneer Richard Madley, who will be the sole arbitrator to all functioning aspects of the auction, will conduct the grand private auction in one of the Mumbai city's top hotel. The auction will start at 11 in the morning and might continue till midnight.
This will be for the first-ever time that international cricketers from around the world will be up for auction for the franchises who had paid a big moolah of $723.3 million to the BCCI launched IPL.
The franchise owners comprise some big names of the country starting from big businessmen like Mukesh Ambani, Vijay Mallya to Bollywood stars Shah Rukh Khan and Preity Zinta.
According to IPL governing council, Five players of India and undoubtedly the best namely Sachin Tendulkar, Sourav Ganguly, Rahul Dravid, Yuvraj Singh and Virender Sehwag have been given the status of iconic players, so they will not be the part of bidding process as they can now only play for their respective city franchises Mumbai, Kolkata, Bangalore, Mohali and Delhi.
IPL chairman and Commissioner Lalit Modi clearly stated, "The player auction rule is our attempt to make auction a huge success. The Governing Council of the IPL is making all efforts to ensure a free, transparent and fair bidding process for the historical first ever auction of cricketers. "
The global cricket super stars who are open for the big sale are Australian captain Ricky Ponting, highest Test wicket taker Muttiah Muralitharan of Sri Lanka and controversial Pakistan speedster Shoaib Akhtar.
The players also include retired Australian greats Shane Warne and Glenn McGrath and South Africa's Shaun Pollock, apart from retiring Australian keeper Adam Gilchrist.
The IPL Governing Council has capped the bidding price as no franchise can bid more than $5 million and not less than $3.3 million for each lot of international players, to make sure a balanced field in the tournament.
Each franchise can buy a minimum of sixteen players, out of which four should be from India and under-22 age group and four other local players hailing from adjoining areas marked down by the IPL for all the eight franchises.
An icon player will be paid 115 per cent (15% extra) of the highest bidding player's fee in that franchise's squad while under-22 players minimum salary has been fixed as $20,000.
The Ranji players and other available for auction have the base price of $50,000 per year. The contract with the player will be for a fixed term of three years.
Meanwhile a franchise can have a maximum of two Cricket Australia contracted Australian players in its squad as per the agreement settled between Cricket Australia and IPL authorities.
LATEST IMAGES

MORE...
Social bookmark this page
Post comments: