Archery coach says, no excuse for the disastrous performance
London, Sun, 05 Aug 2012
NI Wire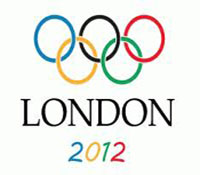 India archery coaches have said that there is no excuse for the disastrous performance by the archery team in London Olympic was tem returned without a single medal. The six members team of archery lost in the first round of the competition and also remained null in individual category.
India's archery coaches Limba Ram and Ravi Shankar said in game village in London before leaving for the country.
Coaches accept, "There are no excuses at all. We trained hard, we were given all facilities by the Archery Association of India, SAI and the government. We are also disappointed with the results."
Archery coach Limba ram admitted that there was much hyped from the archery team and it was natural. "The archers were doing well before the Olympics. Deepika Kumari was ranked World Number 1 while our boys team came here ranked number two," he added.
On the other hands, another coach Ravi said that "Olympics are a totally different ball game. Our archers have participated in several World Championships and Cups and won a few of them. But the overall aura of the Olympics is awesome and that too had a big impact. Only Tarundeep and Bombayala Devi had Olympic experience."
Ravi admitted that there was too much pressure on Deepika and she caved in. Everyone expectations from her to win a medal put lots of pressure on the teenager and she could not maintain the same.
Ravi said that presence of huge crowd and the glitz surrounding the venue made her nervous and it was also a reason for her failure, he added.
(With inputs from IANS)
LATEST IMAGES

MORE...
Social bookmark this page
Post comments: