Cheat arrested posing as a forge Airline travel agent
New Delhi, Sun, 08 Jul 2012
NI Wire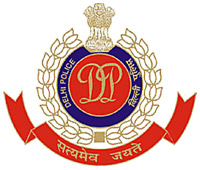 Central District police have arrested a cheat named Prakash Kumar and solved a number of cheating cases of Delhi. The accused used to introduce him as an employee of well reputed Air Lines and subsequently used to entice the victim to issue cheque in his favor.
Devesh Chandra Srivastava, Addl. Commissioner of Police, Central District says that the accused primarily used to target various persons who were frequent fliers and financially well off. He used to take one self-cheque of Rs. 1000/- only and later he would alter/addition it to Rs. 41000, as in current account, cash below fifty Thousand only can be withdrawn. In all three cases, he withdrew Rs. 41000. He used to influence the customers by wearing smart dress and speaking fluent English.
Police sources says that he was arrested on the complaint of Ashish Kalra, Owner of Delhi Institute of Gemology, Bank Street, Karol Bagh, who alleged that one Kranta Akash came to his Showroom and introduced himself as a senior Marketing officer of Indigo Air Lines and offered him Air Tickets with a discount of 23%. To gain his confidence, the accused showed his ID and Air Tickets purchased by various customers. The accused further took a cheque of Rs. 1000/- from the complainant to make him a member for providing the discounted ticket. After two days, the complainant discovered that Rs. 41000 has been withdrawn from his account on the basis of Rs. 1000 cheque, which he had earlier issued, to the accused. The accused has converted this cheque of Rs. 1000 to a cheque of Rs. 41000 by making addition/alteration in the cheque.
LATEST IMAGES

MORE...
Social bookmark this page
Post comments: