Government hand over Water supply to MCD: North Delhi Mayor
New Delhi, Fri, 06 Jul 2012
NI Wire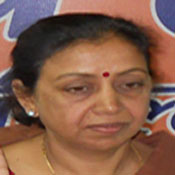 Mayor of North Delhi, Ms. Mira Aggarwal in a letter written to Hon?ble LG of Delhi demanded that the water supply should be handed over to the newly created three Municipal Corporations as per the solemn spirit of the 74th Amendment of the Constitution of India.
Mayor said that it is learnt from the statement of Chief Minister of Delhi that water distribution system is going to be privatized, if it is done, then the sewerage system would also go to private hands, as both of them are complimentary to each other. Disposal of waste water system is part of the supply of the water and that cannot be separated.
Aggrawal has drawn the attention towards Seventy Fourth Constitution Amendment Act, 1992, especially towards its aims and objects. She said that this Constitutional amendment was warranted with the view to give directives to the State Governments to devolve more and more powers and fields of local administration.
Ms. Aggarwal said that the irony is that in 1998, Delhi Jal Board was established, through Delhi Water Board Act, 1998, (Delhi Act No. 4 of 1998) vide which Water Distribution system and the sewerage system had been taken away from the MCD. Delhi Fire Service had already been taken away from the Municipality much before. In 2010, the Slum and JJ Department of the MCD was also taken away from the MCD.
Detailing the frivolous grounds advanced earlier for taking away the water supply from MCD, the Mayor said that it was said that MCD could not manage the Department properly and now Delhi Govt. itself feels that water supply should be privatized it means that the Delhi Government itself is not able to manage the water distribution system properly.
Ms. Aggarwal demanded that the water distribution system be transferred back to all the three Municipal Corporations for its proper management inspite of inducting private partners. If the privatization had been the remedy, MCD could have done itself.
LATEST IMAGES

MORE...
Social bookmark this page
Post comments: