Bank rate intact, RBI cuts SLR by 1%
Mumbai, Tue, 31 Jul 2012
NI Wire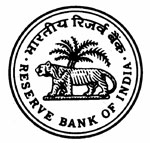 Analyzing higher inflation rate and worsening economic situation, the Reserve Bank of India, India?s master bank second time in the line since after June today has made no changes in bank rates except 1% cut in Statuary Liquidity Ratio (SLR) - the amount of deposits banks park in government bonds - by 1%.
RBI was today reviewing the monetary condition of India and it was expected that it might keep rate unchanged, as the inflation rate despite all efforts from government and apex bank has not come down.
Declaring to cut in SLR from existing 24% to 23% that will come in effect from August 11, RBI Governor D Subbarao said, "In the current circumstances, lowering policy rates will only aggravate inflationary impulses without necessarily stimulating growth."
Expressing concern over high inflation rate (7%) that is likely to remain till March 2013, as per RBI governor, Subbarao said, "The higher inflation rate is a cause of concern, so our prime focus is to curb rising inflation."
Subbarao in its first quarterly review has not touched other banks rate like Cash Reserve Ratio (4.75%), Repo rate (8%) and Reverse Repo rate (7%).
The move of cutting SLR is not likely to affect banks as banks' average SLR holdings is already around 30 per cent.
RBI cut the GDP growth forecast to 6.5 per cent from the earlier projection of 7.3% in view of the ongoing global economic slowdown.
LATEST IMAGES

MORE...
Social bookmark this page
Post comments: