Maruti moving out of Manesar is absolute fiction, says Bhargava
New Delhi, Sat, 21 Jul 2012
NI Wire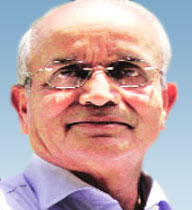 RC Bhargava, Chairman of Maruti Suzuki India announced an indefinite lock out in the Manesar plant until the complete investigation is over.
"The production in Manesar plant will not start until the complete investigation is over. However, the Gurgaon plant will run without any interruption" said Bhargava.
Addressing to the press conference, he said, "We never expected our own workers to resort to violence?. "There is indefinite lock-out at the Manesar plant till all the causes are resolved."
On being asked if there are any plans to shift the plant from Manesar, Bhargava replied, "There is no question of removing plant from Manesar. We are identifying what has gone wrong and will soon resume work. Maruti moving out of Manesar is absolute fiction."
Bhargava said that all the people admitted in the hospital are of supervisory and management level positions. We are really concerned about the health, safety and security of our managers, supervisors and workers too and want to know the exact reason of the probe so that we can take corrective measures to avoid such kind of incidents in future.
"People are ready to go back to work but I cannot risk people's lives. The safety of my company comes first, not the production of cars", he said.
Bhargava said is really distressed with the incident in Manesar plant that led to the death of GM HR and nearly hundred other employees injured.
LATEST IMAGES

MORE...
Social bookmark this page
Post comments: