Cabinet clears 'Rape law amendment'
New Delhi, Fri, 20 Jul 2012
NI Wire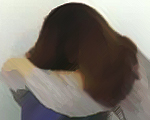 The union cabinet Thursday gave its nod to replace the term 'rape' with 'sexual assault' in the Criminal Law (Amendment) Bill, 2012 in order to widen the scope of this heinous crime.
If this amendment is passed by parliament then rape will become gender neutral as it has been treated as crime against women and children.
However, social activists and women's organizations have opposed this proposal citing that there are a few cases come under limelight in which a man is being raped.
According to law experts, there is animalism in the definition of rape, there is use of power and the victim has a stigma attached to her. If made gender-neutral, rape laws will not have the deterrence value and it will make it more complicated for judges in court.
After making the rape crime gender neutral in children, experts observe that it harms women more than men, and this can also happen with this case.
At present, the offence is defined under section 375 of the IPC, which deals with a crime where a man is said to commit 'rape' in case he has sexual intercourse with a woman against her will.
The cabinet also approves amendments in other proposals including making 'stalking' and 'acid attacks' specific offences, raising age of consent for sex from 16 to 18 years, preventing rape accused from questioning the character of victims and harsher punishment for custodial rape also got the Cabinet's nod.
The bill proposes that sexual intercourse by a man with his wife under 16 years of age is not sexual assault. The age of consent has been raised from 16 years to 18 years in case of sexual assault and the punishment will be minimum seven to 10 years, said officials.
Provision for enhancement of punishment for making acid attack a specific offence have been made in the bill.
The Law Commission of India in its 172nd Report on Review of Rape Laws as well the National Commission for Women had recommended stringent punishment for the offence of rape.
All these provisions are part of a draft proposal, which seeks amendments in Indian Penal Code (IPC), CrPC and Indian Evidence Act.
The bill will be introduced in the parliament in the coming monsoon session.
--With Agencies Inputs--
null
null
LATEST IMAGES
null
null
MORE...
Social bookmark this page
Post comments: