Delhi to get relief from traffic problems this monsoon
New Delhi, Wed, 11 Jul 2012
NI Wire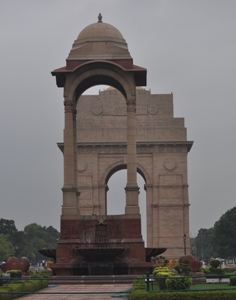 While traffic becomes a major point of concern for Delhi Traffic Police after the arrival of monsoon every year, this year Delhi people are expected to get some relief from traffic problems this monsoon as Delhi Traffic Police has already geared up to maintain smooth traffic on roads this monsoon.
For this, traffic signals of the roads have been serviced and it has been taken due emphasis that adequate number of traffic personnel will be on road this monsoon. Thus, Delhi Traffic Police claims it is geared up to face the monsoon challenge.
Delhi Joint Commissioner of Police (traffic) Satyendra Garg said they had "serviced" all the traffic signals in the capital prior to the monsoon so that the lights do not get out of order due to the rains.
"We have already serviced all the traffic signals. We are also closely liaising with the Delhi civic authorities to ensure that issues like water-logging due to rains are resolved at the earliest," Garg told IANS on the sidelines of a FICCI ladies organisation (FLO) event Tuesday evening.
Asked about traffic chaos occurring during rains, Garg said: "Even in case there is a traffic snarl due to rains, we will ensure that there are adequate traffic policemen to man the situation and ensure smooth traffic movement in the rain-hit areas."
Garg also claimed that the Delhi traffic police is the fastest on responding to rain-related incidents like fallen trees, and has also the special arrangements of disaster management vehicles to address such issues instantly.
He mentioned that commuters can also get needed information about traffic related queries for different parts of the city that includes information related to location of jams and traffic movement through traffic police's SMS and helpline service.
-With inputs from IANS
LATEST IMAGES

MORE...
Social bookmark this page
Post comments: