CAG allegations on Delhi government is serious: BJP
New Delhi, Thu, 07 Jun 2012
NI Wire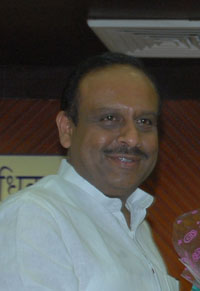 Referring to the CAG report presented in the Legislative Assembly, BJP Delhi Pradesh President Vijender Gupta has said that on the one hand the departments of the Government openly looted and on the other hand it failed to utilize the fund received for the welfare of the people. In 2471 cases of Tax recovery, CAG had found serious irregularities.
Due to this the Government lost revenue of 2019 crore rupees in the year 2010-11. The Government benefited the rich people by less recovery of taxes and by wrong assessments. The works meant for the welfare of the people were deliberately delayed. Shri Gupta told that the Urban Development Department suffered the most due to the failure of Government. 96.51 percent fund of arrear of the budget of this department was not utilized. Delhi Government benefitted the power companies also.
They were given loan of thousands of crores by violating the relevant rules. These companies did not refund the amount of loan on time. Damages of 4 crore rupees should have been recovered from them. But the Government did not recover the damages from the private power companies.
Indraprastha Power Generation Company also allowed the contractors to violate the rules. Due to this, it sustained a loss of 22.68 Lakh rupees. Due to the wrong policies of the Government, the DTC also incurred loss of 33.14 Lakh rupees. CAG has said that various methods were used to commit corruption.
The CAG has strongly criticized almost every department of the Government and has said that the Government committed various acts of for forgery for committing corruption and bungling in the projects of public welfare. On the one hand, the Government failed to spend thousands of crores on development projects and on the other hand it imposed many new taxes in the name of deficit. Government has for the first time imposed luxury tax up to 10 percent on the Banquet Halls, Gyms, Hotels etc. Due to this the common man will also have to pay luxury tax to the Government for functions like marriage etc.
LATEST IMAGES

MORE...
Social bookmark this page
Post comments: