Internet to run out of old system IPs' at 12:01am GMT on June 6
New Delhi, Mon, 04 Jun 2012
NI Wire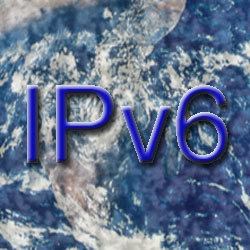 Online industry is all set for a revolution in the Internet on June 6, with the World IPv6 Launch on Wednesday, which will replace the number of IP addresses under the old system. This is being done as the number of IP addresses under the old system has been exhausted.
This change will allow for a trillion IP addresses, up from the currently available four billion shifting to a new standard Internet system.
The switch will occur on Wednesday at 12:01am GMT and if everything goes right the Internet users will not be even able to know about this change as the web operators and others will permanently switch to the new system (IPv6) from the existing standard, IPv4. A test of the system was held last year. However, the entire transition will take few more years. Till that, the old IPv4 devices and networks will continue to function as before.
A set of four digit's IP address is required for every Internet connected computer, smartphone, car, gadget and gizmo to communicate with the net and with seven million people on Earth, the current IPv4 does not allow for everyone to have a gadget with its own online address.
According to the prediction of CISCO there will be nearly 18.9 billion network connections, or nearly 2.5 connections for each person on earth by 2016 in comparison to 10.3 billion in 2011.
If there are not enough addresses, people will have to start sharing their IP addresses, which can slow things down.
-With inputs from ANI
LATEST IMAGES

MORE...
Social bookmark this page
Post comments: