Karnataka Crisis: DV Sadanand Gowda refused to resign from CM post
Bangaluru, Sat, 30 Jun 2012
NI Wire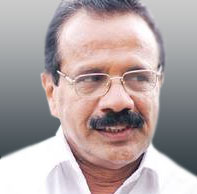 The political crisis in Karnataka became worsen when eight ministers of DV Sadananda Gowda's cabinet submitted their resignation papers to Chief Minister on Friday, seeking demand to replace state's CM from Gowda to Jagdish Shettar, the loyalist of former Chief Minister B S Yedyurappa.
Sadananda Gowda has however denied to leave his post. He has also not accepted the resignations of eight ministers who resigned on Friday night to mount pressure on him to quit the post for Shettar.
In this bid, Sadanand Gowda today met to State Governor Hans Raj Bharadwaj to discuss the fresh crisis.
The ministers who quit yesterday include Jagadish Shettar (rural development), CM Udasi (public works), Murugesh Nirani (industries), V Somanna (housing), Umesh Katti (agriculture), Basavaraj Bommai (water resources), Revu Naik Belamagi (libraries and animal husbandry), and MP Renukacharya (excise).
According to news sources, two more ministers are likely to follow Friday's move of eight ministers.
This has deepen the crisis in Karnataka.
In New Delhi, BJP general secretary in charge of Karnataka affairs Dharmendra Pradhan said, "The leadership is in touch with all important Karnataka leaders."
"We are hopeful the crisis will be resolved soon," he said.
In Bangalore, Udasi justified the move to quit the ministry. "For several months there were differences between the chief inister and several ministers. Since there was no resolution of this issue, we have quit."
"We waited all these days for decision of our high command. We cannot wait any longer," he said after the eight met Gowda here and gave him the letters of resignation.
"Our demand is to make Jagadish Shettar the chief minister. We are hopeful that the party leaders will accept it," added Udasi.
If the BJP high command does not act on the resignation letters, several lawmakers loyal to Yeddyurappa may also quit to keep the pressure up for Gowda's removal.
"Next step is resignation by legislators loyal to Yeddyurappa," BP Harish, a staunch follower of the former chief minister, told reporters.
Yeddyurappa and his group are pushing for Shettar to replace Gowda. This strategy was adopted after Yeddyurappa failed to convince BJP national leaders to again make him the chief minister, in spite of around a dozen corruption and illegal cases against him in Karnataka courts.
He lost all hopes after the Central Bureau of Investigation started its probe into mining bribery charges against him on the direction of the Supreme Court.
Assembly Elections are due May next year. There is speculation that the polls may be advanced to December this year in view of the unending problems faced by the ruling BJP.
--With IANS Inputs--
LATEST IMAGES

MORE...
Social bookmark this page
Post comments: