iOS 6: Major features
New Delhi, Tue, 12 Jun 2012
NI Wire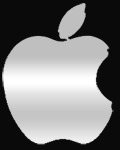 With the launch of iOS 6 by the tech giant Apple, Apple's mobile device users will get some enhanced features in addition to the mapping service and an in-built bond with Facebook. iOS 6 is likely to have more than 200 added features and will be upgraded for free in the iPhones released since 2009 and on the I PAD models released this year. Moreover, the software will be compatible to iPod Touch devices also.
Some of the major features of iOS 6 can be listed as:
Maps
iOS 6 will provide the Apple's mobile device users an in-built mapping program instead of the earlier Google Inc.'s mapping app. This application will be enabled with voice navigation feature and will provide a real time traffic data and also options of other routes according to the traffic conditions. An option of ?flyover? will also be provided with the application in which three-dimensional images taken by helicopters hired by the company to fly over major cities will be displayed.
In addition to that, the program will be integrated with its Siri virtual assistant that enables you to ask questions for directions and pose other questions.
Facebook
iOS 6 software promises better bond with Facebook. In this new software, you can post to Facebook from a number of applications by entering your password for once only. In addition to that, it enables you to also post about websites directly from Apple's Safari browser.
The birthdays of your Facebook friends and Facebook event lists will also appear on the phone's calendar.
Siri
Siri will be available in more languages and in more countries too. Apple?s new iOS 6 has added more features to Siri, which will now recognize and interpret voice commands and will talk to the user back. The function will be also available to iPad for the first time.
Apple is collaborating with Yelp Inc. that will enable Siri to tell you the ratings and prices of the restaurants if you ask a question about places to eat. The company will also partner with OpenTable Inc. to make prior reservations.
In addition to that, Apple is also taking to major automakers such as General Motors Co., BMW AG and Daimler AG's Mercedes for the installation of a new vehicle integration system 'Eyes Free', that will allow drivers to access Siri with a tap on their steering wheel to talk to Siri.
Calls
Apple's iOS 6 will prevent you from being disturbed by unwanted messages and texts notifications untimely. This operating system will provide you the facility to control how and when you get back to people as per your choice. If you are busy with some work and could not receive any call you can set a reminder to call him later or you can set a text message that will be sent directly to the caller.
Moreover, a new feature ?call when you leave" has been enabled in that will remind you to call when you leave your work. The phone will automatically detect when you leave the building or work.
Passbook
iOS 6 has a feature of Passbook that enables you to store your boarding passes, tickets and gift cards. Passbook will tell you about the changes in flight timings and flight delays. If the Passbook feature is turned on it will pop up a gift card or movie ticket as needed according to the location.
Apple?s new operating system, iOS6 has made many enhancements to ease the users that will be definitely liked by the Apple device users.
LATEST IMAGES

MORE...
Social bookmark this page
Post comments: