Now, parenting advice from Julianne Moore
New Delhi, Tue, 27 Mar 2012
NI Wire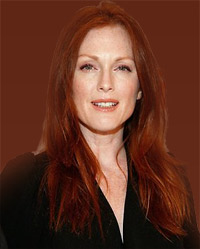 Actress Julianne Moore has unleashed her writing skills and has written a book that will help children comprehend different nationalities.
Her book is inspired by her personal experience as her mother emigrated to America from Scotland when she was 10 years old. This experience inspired the 51-year-old actress to write the children's picture book, "My Mom is a Foreigner", aimed at helping kids whose parents come from different nationalities.
"I know lots of women who have mums from Poland, Russia or Puerto Rico - somewhere that was considered different. This book is all about what it's like to be the first generation in a new country," more has been quoted in contactmusic.com .
"It's really about children talking about what it is to have a parent from another country and all of the things that you grow up with and things that are difficult for you, like language differences," she said.
--with inputs from IANS
LATEST IMAGES

MORE...
Social bookmark this page
Post comments: