Kristen Stewart to spoil Robert Pattinson with a piano worth 50k pounds
New Delhi, Wed, 21 Mar 2012
NI Wire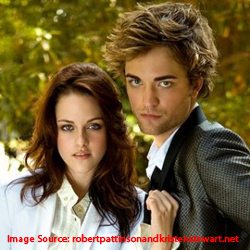 To express her love for her boyfriend Robert Pattinson on their third anniversary, Kristen Stewart has brought an expensive, 50,000-pound piano to gift him.
The cupid stuck them while they were shooting for their hit movie series 'Twilight'.
"Kristen wanted to get a huge surprise for Rob for their anniversary later this month," one of the actress' friends has been reported saying in the Daily Star.
"Robert's been playing the piano his whole life and admits it's the perfect escape for him when the showbiz world, paparazzi and fans get too much. Playing the piano is Rob's therapy when he needs to be alone, to think, to get emotional and creative.
"He's really musical and loves to sing as well," the friend said.
The source also said that Stewart had been looking for here and there for the right kind of instrument.
"Kristen has been searching around specialised, high-end piano shops in LA. She's been talking to top musicians about the best piano for months. Robert has always wanted a Steinway grand, so that's what she opted for.
"She blew 50,000 pounds knowing that he'd love it," the source has been quoted as saying.
--with inputs from ANI
LATEST IMAGES

MORE...
Social bookmark this page
Post comments: