Ayesha Takia contemplates legal action against Kingfisher Airlines
New Delhi, Thu, 09 Feb 2012
NI Wire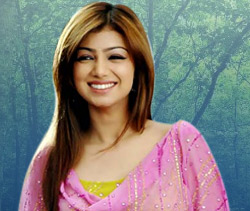 New Delhi, Feb 9: The ongoing Twitter war between actress Ayesha Takia and Siddharth Mallya appears to be taking a new turn as the actress is reportedly planning legal action against the airlines over misconduct. Takia claims a Kingfisher employee had misbehaved with her sister Delhi airport while she was trying to board a Kingfisher Airline to Mumbai.
"The worst airline, Kingfisher!!!shockingly baddddddddddd airport staff behavior at Delhi airport with my sister. We are going to take serious action against this and go to court with it, let the law handle it, so that this does not happen to any girl again (sic)," an angry Takia tweeted after the misbehavior.
Commenting to the Takia's tweet, Siddharth hit back saying "Been getting tweets about Ayesha Takia and KFA. Not too sure who she is, an actor of some sorts?? But it seems something has upset her. Don't know why Ayesha Takia is tweeting so much when she wasn't even present. There are always two sides to a story. Pipe down love."
Ayesha was quick to reply: "Well any Indian citizen can stand up for their rites if treated badly, and I don't have to be anyone u know sidharth mallya!!!!!!!!!!!!"
--With inputs from ANI
LATEST IMAGES

MORE...
Social bookmark this page
Post comments: