Beta Mode of Lady Gaga Website Launched
New Delhi, Wed, 08 Feb 2012
NI Wire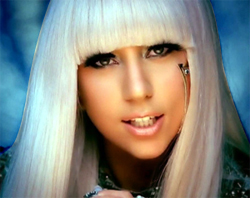 LittleMonsters.com is now the official demesne of the famous pop star Lady Gaga. After amassing 18million+ fans over Twitter, 47 million on Facebook and over 330,000 fans on Google+, Gaga has penetrated further in the online world by releasing an exclusive website for their fans.
This website will allow fans to join a new community, where they can create or share content related to Gaga and interact with other fans. The website is currently running in Beta version.
After this site is out of Beta mode, Lady Gaga is all set to launch more websites in 2012.
"Your invitation request has been received! We're excited to share the world of LittleMonsters with you very shortly, keep an eye out for an official invite sometime soon," this is the comment one will see if they signup on the website. The site has already received over 10,000 invitations.