RBI cuts CRR by 50bps; suggests to deregulate diesel prices
New Delhi, Tue, 24 Jan 2012
NI Wire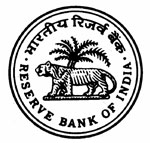 Reviewing the third monetary policy for fiscal year (FY 2011-12), the Reserve Bank of India today cut the Cash Reserve Ratio (CRR) by 50 basis points (0.5%) from 6% to 5.5%.
The CRR is the money banks have to park in the Central Bank.
This move of the master bank would ease the liquidity crisis problem of the system, as and approximately Rs.32,000-crore more would be available to banks for lending.
This move of the government will not affect the interest rate of long-term loans and fixed deposits. However, banks have more liquidity to lend.
The lender banks have responded over the move of the RBI and stated that they would not cut rate in interest. It means there would be no respite to home loan, auto loan and other long term loans borrowers but those who want to gain more interests on fixed deposit can still cash the advantage.
Declaring the third monetary policy for FY 2011-12, the RBI Governor D Subba Rao said, 'the deepening growth rate from 8.4% to 6.9% and increasing fiscal deficit led the apex bank to cut the CRR by half percentage.'
'The changes would come into effect from 28 January, 2012,' added Subba Rao.
Subba Rao also suggested the government to deregulate the prices of diesel to shrink the widening fiscal deficit.
"Particularly, as the food subsidy bill is expected to rise, it will be prudent to fully deregulate diesel prices to contain both aggregate demand and the trade deficit," stated RBI. The fiscal deficit is expected to widen by USD-160-billion by this fiscal.
Advocating to periodically reviewing the crude oil and petroleum product prices, RBI said, "Revision in domestic administered prices will add to inflationary pressures, although such revisions are necessary to maintain the balance between supply and demand."
Welcoming the move of apex bank, Finance Minister Pranab Mukherjee said that RBI?s move to cut CRR by 50bps would boost economic growth by increasing more liquidity in the system and decreasing fiscal deficit.
LATEST IMAGES

MORE...
Social bookmark this page
Post comments: