Sarabjit Singh dead; India seeks answer from Pakistan



NI Wire, Thu, 2 May 2013
Indian death row prisoner Sarabjit Singh, who was fighting for life in a Lahore hospital after brutal attack by his fellow prisoners in jail died early morning on Thrusday. Sarabjit Singh died in Lahore's Jinnah Hospital, reported Geo News.
India among top travel destinations of Asia: Survey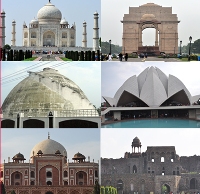 NI Wire, Wed, 1 May 2013
According to a recent survey by CNN, India is come out to be one of the top tourists destinations of Asia with its rich culture and heritage. The study, 'CNN Consumer Connect Travel and Tourism 2013', has given fourth rank to India for growing tourism destination and the third most attractive business for investment opportunities, after China and Hong Kong.
US panel in favour to continue Visa ban on Narendra Modi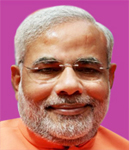 NI Wire, Wed, 1 May 2013
And there is some bitter news for the chief minister of Gujarat as a US federal advisory body has reiterated its concerns about his admissibility to the US due to his alleged "complicity in the 2002 riots" in the state.
India ranked 38th in Index of Democracy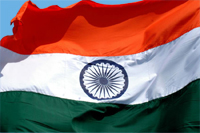 NI Wire, Tue, 30 Apr 2013
India has been ranked 38th among 165 nations in the Economist magazine's Index of Democracy 2012 with an overall score of 7.52. In addition to that, India has also been provided handsome scores for electoral process and pluralism (9.58) and Civil liberties (9.41).
Sarabjit declared 'clinically dead'; family to return home


NI Wire, Tue, 30 Apr 2013
The distressed family of Sarabjit Singh, Indian death row prisoner at Pakistan is likely to return India on Wednesday after the declaration of doctors about Sarabjit as "clinically dead". Sarabjit was assaulted brutally in a Lahore jail last week and since then his condition was critical.
More Stories