Vinay Kumar replaces injured Balaji for India-England T20 series


NI Wire, Thu, 13 Dec 2012
R. Vinay Kumar will replace Lakshmipathy Balaji in the Indian team in the upcoming two-match AIRTEL T20 International series against England.
Jayawardene to step down as Sri Lanka's captain, backs Angelo as replacement


NI Wire, Thu, 13 Dec 2012
Mahela Jayawardene in an interview after the first test against Australia has said that this will be his last tour as captain as he wants to give way to a younger leader.
Who will bell the cat? Wasim Akram says for Sachin Tendulkar


NI Wire, Wed, 12 Dec 2012
Former Pakistan captain Wasim Akram feels that Tendulkar has achieved everything in his cricketing career and now he himself must decide when to leave.
Shahid Afridi not in ODI squad of Pakistan for India tour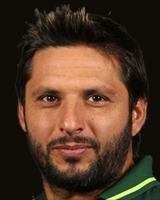 NI Wire, Tue, 11 Dec 2012
Indians and Pakistani fans will miss the Boom-Boom of Shahid Afridi in the ODIs that are due to be played between Pakistan and India in December-January.
Muller's 40-year-old record shattered by MESSIah


NI Wire, Mon, 10 Dec 2012
Messiah has broken Torpedo's 40-year-old record. Lionel Messi broke yet another record when he scored twice at the Benito Villamarín against Betis on Sunday.
More Stories