SBI Associate Banks Clerical Recruitment 2012 marks to be available from May 21



NI Wire, Sun, 19 May 2013
SBI Associate Banks Clerical Recruitment 2012 marks obtained in the written test will be available for download from May 21, 2013
Congress is accountable for poverty, illiteracy and inflation in country: Modi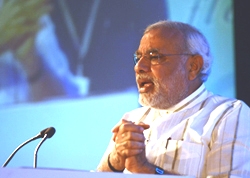 NI Wire, Sun, 19 May 2013
Gujarat Chief Minister Narendra Modi has said that development is the sole key and formula of the various problems faced by our country. He was addressing a massive rally here.
Rahul blames opposition for not passing the Food Secutiry Bill



NI Wire, Sun, 19 May 2013
Congress Vice President Rahul has blamed opposition for not providing a passage for Food Security Bill in Parliament by stalling the same. He said that UPA government was determined to enact the legislation for the benefit of people.
UPA has no right to continue in power: Amit Shah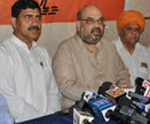 NI Wire, Sun, 19 May 2013
BJP National General Secretary Amit Shah has said that the scams amount embezzled by the UPA government is more than 120 years of total annual budget spent by J&K government. He was addressing a press conference while announcing country-wide jail bharo programme
Karnataka: Siddaramaiah expands ministry, inducts 28 ministers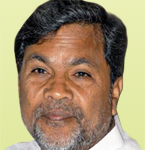 NI Wire, Sat, 18 May 2013
Karnataka Chief Minister Siddaramaiah inducted 28 members into his five-day-old ministry, keeping out two strong but mining-scam hit aspirants for cabinet berths.
More Stories