Twelve thousands pilgrims arrives for Amarnath Yatra


NI Wire, Sun, 24 Jun 2012
The first batch of Hindu pilgrims, consisting of 12,000 people from across the country arrived Sunday morning at the two base camps in Jammu and Kashmir for the Amarnath Yatra, scheduled to being from June 25, 2012 amid three tier security........
Jagannath Rath Yatra celebrated with full enthusiasm in Delhi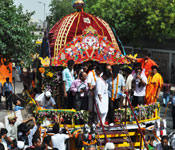 NI Wire, Thu, 21 Jun 2012
Thousands of devotees gathered here today at Tyagraj Nagar Jagannath temple, in front of Tyagraj stadium, Delhi to show their devotion to Lord Jagannath on the occasion of Rath Yatra. Lord Jagannath along with his brother Lord Balabhadra and sister Subhadra were taken for yatra in a beautifully decorated wooden chariot drawn by devotees.
"Malhar Local" 2012 all set to begin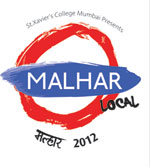 NI Wire, Fri, 8 Jun 2012
Like every year, 'Malhar' an annual event organised by St. Xavier's College, Mumbai is all set to begin. The theme of this year's event is "Malhar Local" which will showcase the local life of Mumbai.
Surajkund Fair gets its international significance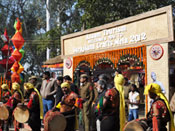 NI Wire, Thu, 7 Jun 2012
With its vast participation and massive appreciation, now Surajkund fair will be known as International Surajkund Fair in future.
World Book and Copyright Day celebrated by National Book Trust in India



NI Wire, Fri, 20 Apr 2012
National Book Trust of India is organizing several programs on April 23 to celebrate World Book and Copyright Day.
More Stories